Hey NG folks! Letting you all know that my commissions are opened btw! Here's a sheet guide of it
Please note that you'll pay the half the price of your commission for me to start and prices may vary if you commissiom it with background art!!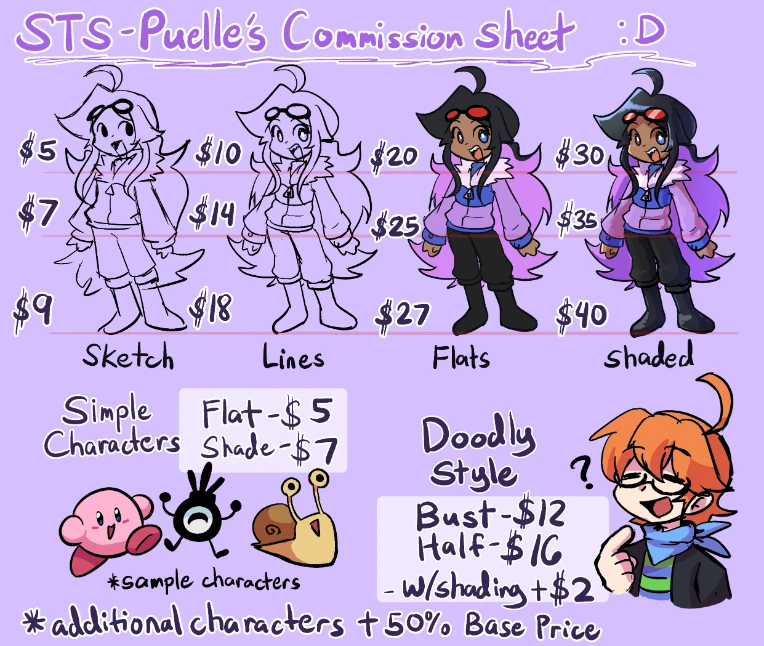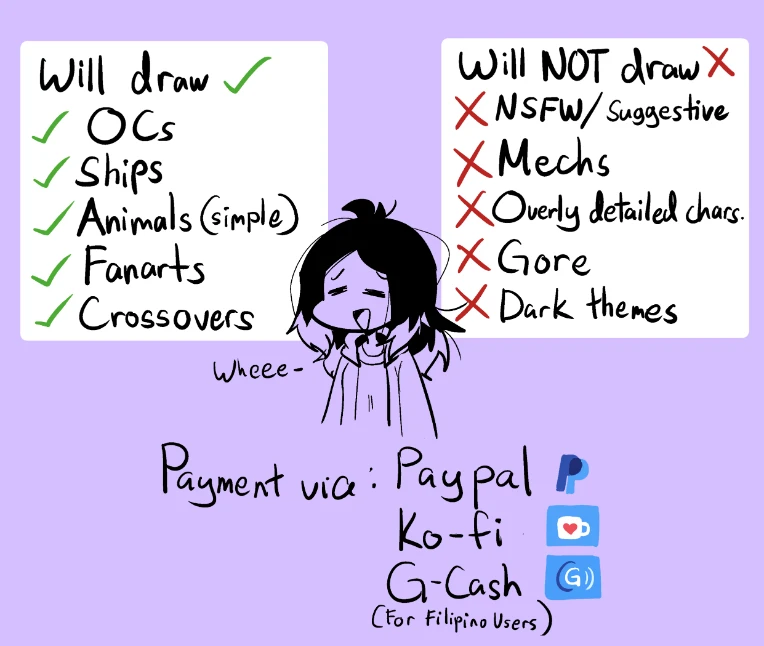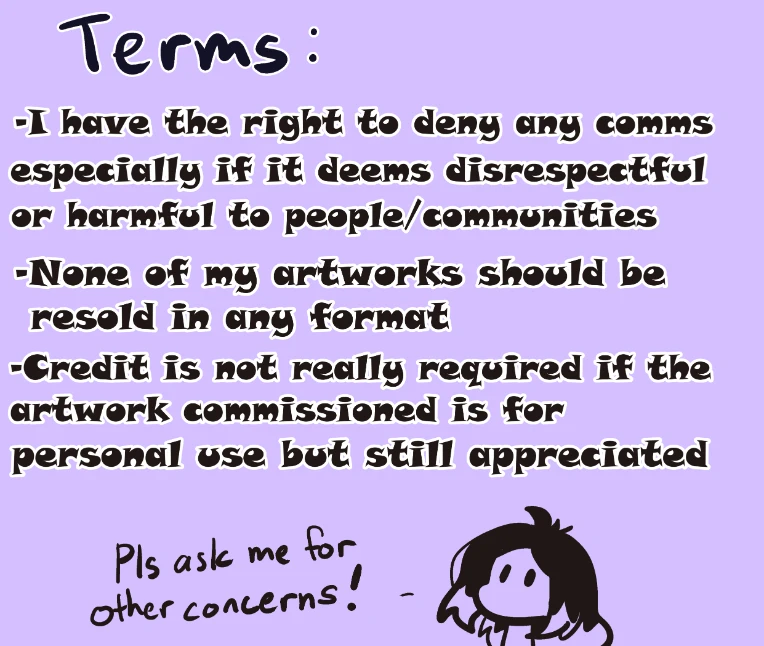 For art examples feel free to look through my gallery!